Shelmet Precision Casting Co. Inc
"Quality Through Innovative Services Since 1960"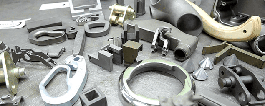 Precision investment castings create the finest surface finishes in ferrous and non-ferrous parts. Clean, intricate designs with tight tolerances speed manufacturing time without machining or sanding. Complex metal castings poured from more than 100 metals and alloys require no welding, assembling or finishing work. Precision casting drives multiple parts to market faster with the lost wax method of investment castings.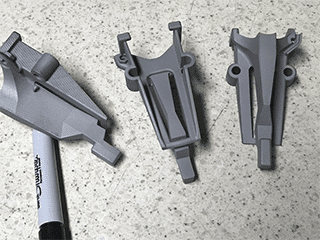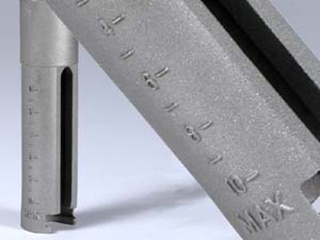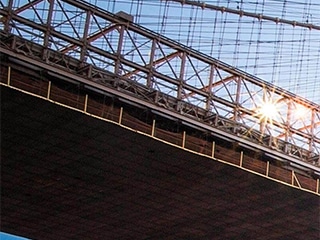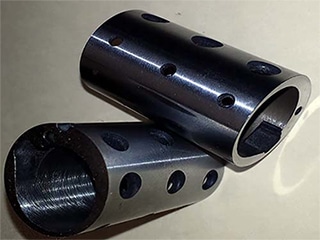 Call Shelmet sales department and speak directly with an experienced metal casting expert. You want your casting projects poured perfectly right from the start. Ask questions. Get answers to save you money and production time.
Would a second opinion on an existing project help? Is there a better alloy? Better process? With a no obligation recommendation from a Shelmet casting metal expert, you can save production costs and delivery time. What do you have to lose?
From One to Thousands of Pieces
Precision investment casting experts pour high quality metal castings from one to thousands of pieces in simple to multiple complex designs. We do what we say we will do with excellent customer service and on-time delivery.
Rush Prototyping
In a hurry? Speak with a Shelmet casting expert for fastest service. We can get you short-run castings and SLA prototypes fast. Often from prints to your office in less than 10 days.
Shelmet Precision castings have a higher-than-industry standard of more than 98% error free production. No bubbles. No cracks. Accurate and precise tolerances.
SHELMET PRECISION CASTING SUPPORT
From initial alloy recommendation assistance to investment casting process add-ons to Kan-Ban just-in-time shipping services, Shelmet metal experts are waiting to help you create high quality investment castings.
We're Listening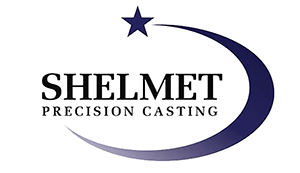 Call for a project process analysis or a fast quote. A Shelmet investment casting expert is ready to help you obtain the best processes to pour your best castings.
---
---
Metal Casting Experts Track Your Project From Start To Delivery
For more than half a century Shelmet has poured more than 100 ferrous and non-ferrous alloys from Aluminum to Stainless Steels to Nickel and Cobalt Bases. Our long-standing precision casting quality is well-known.  We have what you're project needs.
---
---
Get To Market Faster
In minutes a Shelmet expert can recommend the perfect process for your project. Investment casting creates strong parts with intricate designs. Often multiple parts are cast into one part saving you money. We want your business, but from time to time we find designs that are better served with a different process. And we tell you why. Save money. Get to market faster.
---
---
Your Highest Quality Casting Projects Delivered On-Time
At Shelmet Precision Casting we strive to earn your continued business with experienced, friendly service. Your finished parts are priced to provide you and your business an outstanding value. Shelmet superior quality requires attention to details.  We do what we say we will do. That's what long term partners do for each other.
What's Next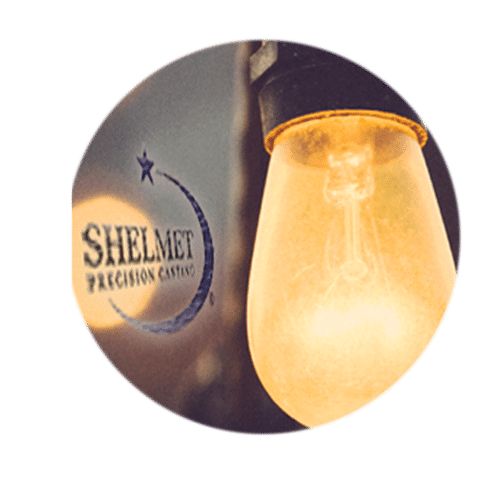 Call 1-920-622-3344
The Shelmet Precision Casting experts review your project, offer suggestions with top-level industry specific guidance where you want it.
---
Designs Ready to Go?
Send us your PDF print & electronic model if you have one in .step or .igs format. Or speak with a Shelmet Metal Casting Expert for help.
---
Tooling
Investment castings require tooling. These tools are dies used to make wax patterns. The patterns are surrounded by a refractory material or shell, so Shelmet can produce your parts. Some customers already have dies waiting. Other customers need our tool and die experts to prepare them. Your Shelmet expert is as close as your phone.
---
Extra Processes
Shelmet Precision Casting is a one-stop shop. Different investment castings benefit from different finishing services. We provide powder coating to electroplating to more than a dozen of the most popular options. An extra casting treatment provides benefits not considered in the initial project design.
---
Quality Parts and Exceptional Service
Shelmet is a strong member of your project team success. Your investment casting production becomes part of an industry record of nearly 99% accuracy.
---
KAN-BAN Just-In-Time Lean Manufacturing Control Service
Ask about the Shelmet Kan-Ban program. It's the most reasonable Kan-Ban production service in the entire investment casting industry. Ask how you can order finished parts and receive them in as little as three days.
Get Your Casting Quote
Call 1-920-622-3344
Shelmet Precision Casting Co. Inc