What is Keywords Everywhere?
Keywords Everywhere is a freemium chrome extension and firefox add-on that helps you with Keyword Research.
The free version has the following features
Keyword Widgets

: See Related keywords, People Also Search For (PASF) keywords & Long-Tail Keywords (no volume data).

Trend Charts

: See Trend chart in Google & YouTube from 2004 (no historical volume data).

YouTube Metrics

: Search Insights, SERP Metrics, Video Insights & YouTube Tags (no volume data).
The paid version has everything the free version has &
Accurate monthly search volume, CPC, competition & 12 month trend data.
Volume data in multiple Google properties - Google Search, Google Search Console, Google Analytics, Google Keyword Planner & Google Trends.
Volume data in multiple ecommerce websites - Amazon, eBay & Etsy.
Agricultural Machinery Castings
Agricultural machinery castings experienced unprecedented growth since the start of the 21st century.
Shelmet Precision Casting Co produces advanced experimental investment casting prototypes. We partner with nationwide businesses and together target greater yields in planting and growing with state-of-the-art agricultural harvesting equipment.
Shelmet Spearheads Technological Development
As a result, Shelmet developed expert controls of tight tolerances and intricate specifications. You benefit with precision castings offering the most flexible options to produce quick and responsive designs.
Today, private sector foods and food science businesses help fund technological development strategies that exceed goals for the demands of an increasing world population.
Agriculture Equipment Investment Castings

| Alloy | | UNS |
| --- | --- | --- |
| Planting & seeding equipment | | Pump valves |
| Tillage equipment | | Gearboxes & drive shafts |
| Harvesting machinery | | Couplings, grips and latches |
| Loader Parts | | Raking equipment parts |
| Cutters & shredders | | Scrapers & rollers |
| Experimental | | Hay & Baling parts |
| Pistons | | Hydraulic cylinders |
Contact Shelmet investment casting today for expert experienced assistance with your agricultural machinery project.
Shelmet Precision Casting Co experimental casting projects are based in the farmlands of Wisconsin, USA.
Farmers With Control & Real-Time Data
Farmers produce higher yield crops when they have greater control and real-time knowledge over each step in the agricultural process. Therefore, Shelmet Investment Casting Research and Development couples with major implement and software vendors to test and improve agricultural metal castings through immediate prototyping.
The results are cutting edge investment castings that work to increase farming control from field layouts and planting to harvesting and on to market.
Ongoing Investment Casting Research
Agriculture is a backbone industry in the United States. Since the beginning of recorded history, an emerging society provided for the developing nation with the sweat and toil of its people. Tools from the stone and bronze ages progressed through agricultural and industrial ages in deliberate efforts to more efficiently plant and harvest crops with expanding yields.
Improving this vital segment of our foundation is ongoing with the newest investment casting technology layered with artificial intelligence.
Advancing The Future of Food Production
Shelmet Research and Development projects aggressively develop agricultural investment castings to advance the future of food production. Breakthrough designs that are more intricate and adaptable than other manufacturing methods make investment casting the optimal choice.
Your project can benefit with Shelmet's on-the-ground industry developed expertise in cutting edge agricultural investment castings.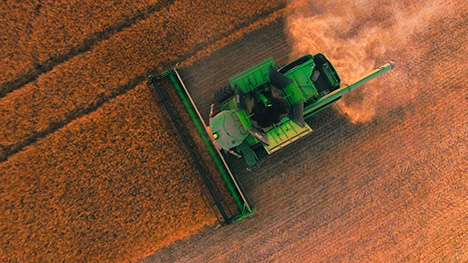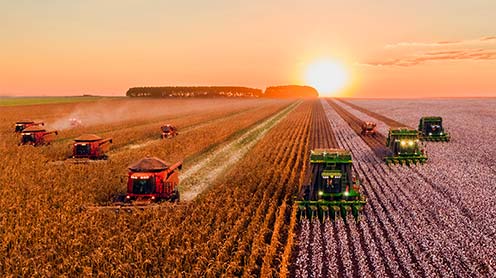 Exporting U.S. products provide 5000+ U.S. jobs for every $1 billion with pay that is 16% higher than the average wage.
Speak with a Shelmet Precision Casting trade expert to see how your castings may ship and arrive for sale to benefit global industries.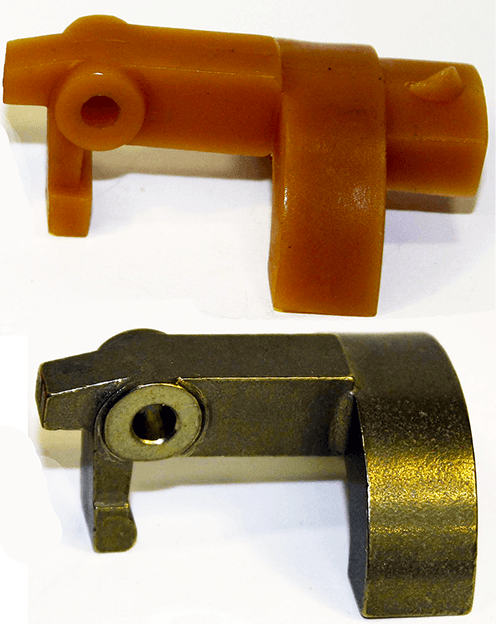 Silicon Bronze Governor Weight