Process Recommendation
The Shelmet Precision Casting experts often recommend design changes that save you money and time. Get in touch today.
Shelmet Precision Casting, INC In The News Video
Shelmet In The News Video
Shelmet provides highly detailed investment castings worldwide while incorporating designs other firms cannot. Precision investment castings eliminate most, if not all, secondary machine operations by the customer to yield cost savings through lower waste and faster delivery times.
Shelmet innovatively pushes process limits, incorporating many designs which are not obtainable in traditional machining or other processes.
While we pour over 100 alloys, our emphasis is mainly stainless steel, cobalt and nickel bases. With more than 50 years of casting experience Shelmet's certified Six Sigma trained staff and ISO certified facility provides consistent quality from one casting to thousands; at the same time meeting the tight budgetary guidelines our clients expect.
Create better investment castings.
Add-on processes finish your castings with specialized treatments, protective coatings, machinings, and non-destructive product testing. Our most popular processes are listed below. Your Shelmet Precision Casting Metal Expert is ready to help.
POLISHING
Hand-Polishing and Electro-Polishing generate smooth surfaces combined with Shelmet quality control to give you the finest finish in the casting industry.
COATINGS
The most popular Shelmet casting coatings are Wet Paint, Teflon, and Powder Coatings. Each add specific properties to offer a more professional casting to your customer.
PLATING
Plating adds a finished appearance often expected by your customer. Select from Yellow Dichromate, Clear Zinc, Black Zinc, Black Oxide, Clear Chromate, Chrome & Nickel.
ANODIZING
Anodizing is an electrolytic process that protects the substrate from the elements. Some anodizing is applied for esthetics, but it increases the thickness of the oxide layer.
ETCHING
Shelmet offers etching processes specific to your design, your alloy and to the use of your project parts.
ASSEMBLIES
Shelmet metal casting experts cast intricate assemblies with specialty finishes and maximum design variations.
NON-DESTRUCTIVE TESTING (NDT)
Non-destructive investment casting testing verifies product quality without harming the castings.
RAPID PROTOTYPING
Get proof-to-market with Shelmet's Rapid Prototyping options in a matter of days. For fastest service call immediately and a Shelmet Metal Expert will have your project ready to go.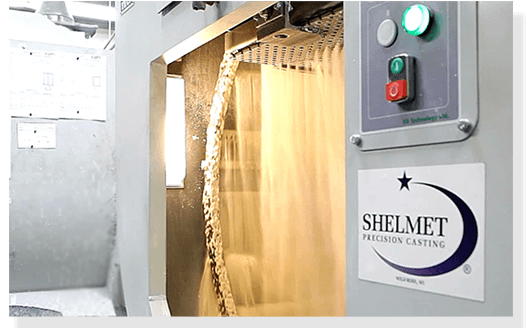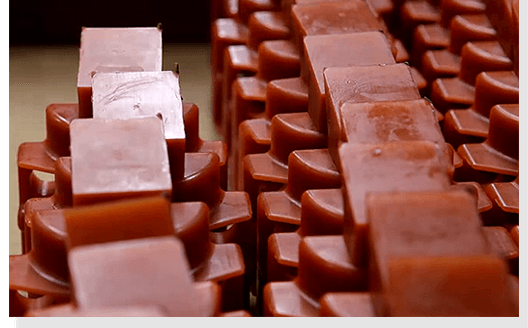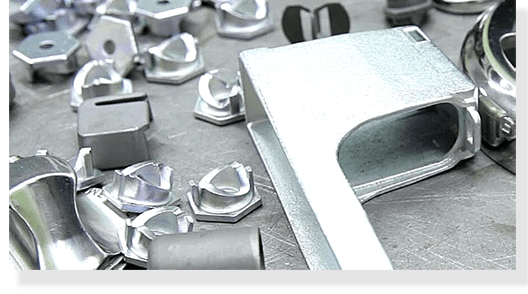 HEAT TREATING
Heat treating investment castings alters metal properties to increase hardness and casting strength.
MACHINING
Shelmet precision machining provides part-by-part decisive accuracy for crucial use castings such as gauges, highly intricate designs, optical equipment and products requiring more controlled integrity.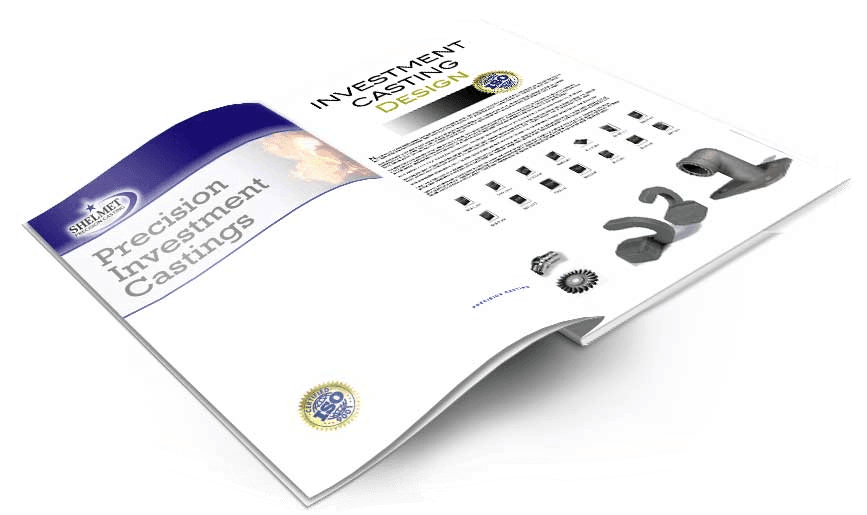 Industry Recognized Service Quality

Tolerances to ±.005/in.
or better depending on design


KAN-BAN Just-In-Time Lean Manufacturing Control Service

Call 1-920-622-3344
Free Detailed Quick Quote
Shelmet Precision Casting, Inc
PO Box 95 ● 550 County Highway GH Wild Rose, WI 54984